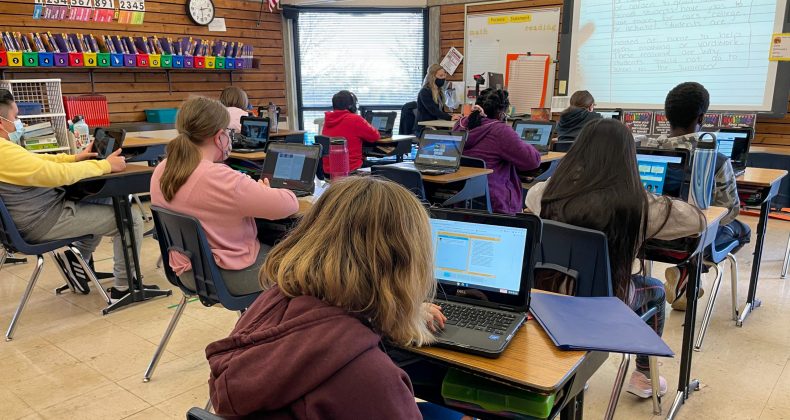 Van Buren Elementary School maximizes student academic and social success, and encourages lifelong learning and citizenship. We have a strong commitment to PBIS with our Be the ONE expectations: Take Ownership; Make No Excuses; Give Your Best Effort.
Van Buren Elementary offers many unique enrichment and co-curricular opportunities for their students, including a new Makerspace in the library, student ambassadors, student business partnership committee, Lego League, Kids on Course with extended day tutoring program, English language learner program, and Title 1 reading and math.
Van Buren also has a strong parent teacher association (PTA) that is involved in sponsoring activities. Throughout the year, the PTA helps arrange monthly family night opportunities, and annual fall walk-a-thon. The PTA supports many projects and opportunities for our students like field trips and special assemblies.
Our school was named after Martin Van Buren, the eighth president of the United States.The original Van Buren School opened in 1884 and closed in 1970 when the current Van Buren Elementary School opened in August 1970, replacing the old school. The bell from the past school stands in front of our current school. Each year the bell is rang by the principal signifying the start of the new school and by each 5th grader on the last day marking the end of their time at Van Buren.
---
Key contact